The 2015 Extreme Kayak Fishing Tournament Sailfish Smack Down took place this past weekend in Pompano Beach, Florida, and once again the tournament proved to be one of the best events for saltwater kayak anglers.
This was the second year that kayak anglers headed offshore for an all sailfish tournament–the only kayak billfish tournament there is. And, once again, the two day event proved why offshore kayak fishing has become such a popular sport.
Sixty-one extreme anglers took to the water for the two day tournament, jumping eleven sails and bringing 5 to boat. Now, some might say, big deal, 5 for 11, but let's be clear here, these guys are doing this from kayaks. That's one hell of a rush. Anyone who has fished offshore in kayak will tell you there's nothing like it. It's just you, a small plastic boat, and a fish that is nearly the size of the boat and as strong and fast as a locomotive. Yeah, it's extreme, but it's also flat out an amazing way to fish.
And here's our bet: by next year, word gets around and this tournament grows to be one of the most talked about, most sought-after tournament experiences out there. And it should be. Joe and Maria Hector and the rest of the crew at Extreme Kayak Fishing have  developed an incredible tournament series with the Sailfish Smack Down kicking off the series in extreme fashion.
And tournament winner Jon Venarchic went all out extreme this year, not just landing the winning fish, but doing so the ABSOLUTE FIRST TIME fishing offshore on a kayak. Man, that's a hell of a way to pop that cherry. If that guy's not a full fledged addict after that experience, he's got to be numb to life–and no one who does this is numb.
So, our sincerest congratulations to Joe and Maria for a great tournament and for building what is rapidly becoming a jewel in the crown of Florida fishing tournaments. And, of course, our congratulations to all of the Sailfish Smack Down winners and participants. Winners include:
1st Place–Jon Venarchic, who took home an amazing prize package of

$3,000 Check from Turbo USA, Costa Glasses

,
and a custom sailfish mount from Global Fish Mounts.
2nd Place–Rob Rodriguez, whose prize included a $
1,000 check from Nautical Ventures and Costa Glasses
3rd Place–Joe Kraatz, who won 

$500 from Nautical Ventures and Costa Glasses



4th Place–Brian Whelan, who took home  a beautiful painting from Peter Agardy SaltWater Brewery
5th Place–Oklahoma angler Lynn Hall, who won some Costa Glasses
Sailfish prizes were awarded in the order of sailfish landings. Tournament winner Jon Venarchic had his winning fish to boat by 10:33 on the first day of the tournament.
And Texas angler Tod Johnson won the YakAttack Dolphin Division with a 14.1 lb mahi.

The next Extreme Kayak Fishing tournament will be the Battle in the Bahamas from April 23-26, followed by the Summer Slam series on June 27th and August 22nd. For more information, visit www,extremekayakfishing tournament.org.
Thanks to Joe and Maria Hector for providing these great pics from this year's Sailfish Smack Down.
FISH ON!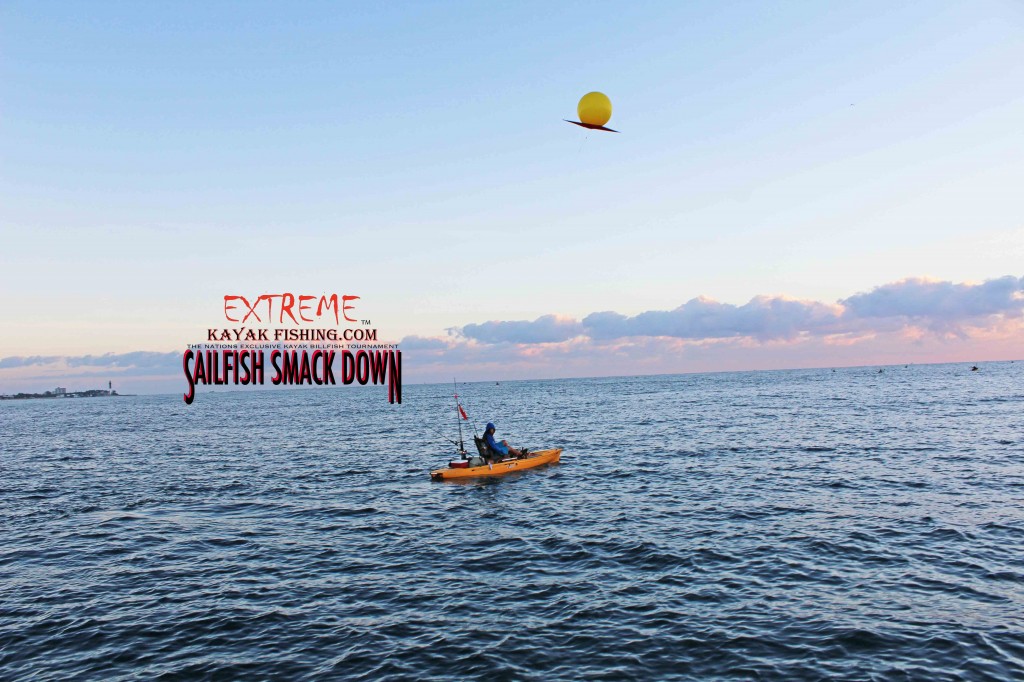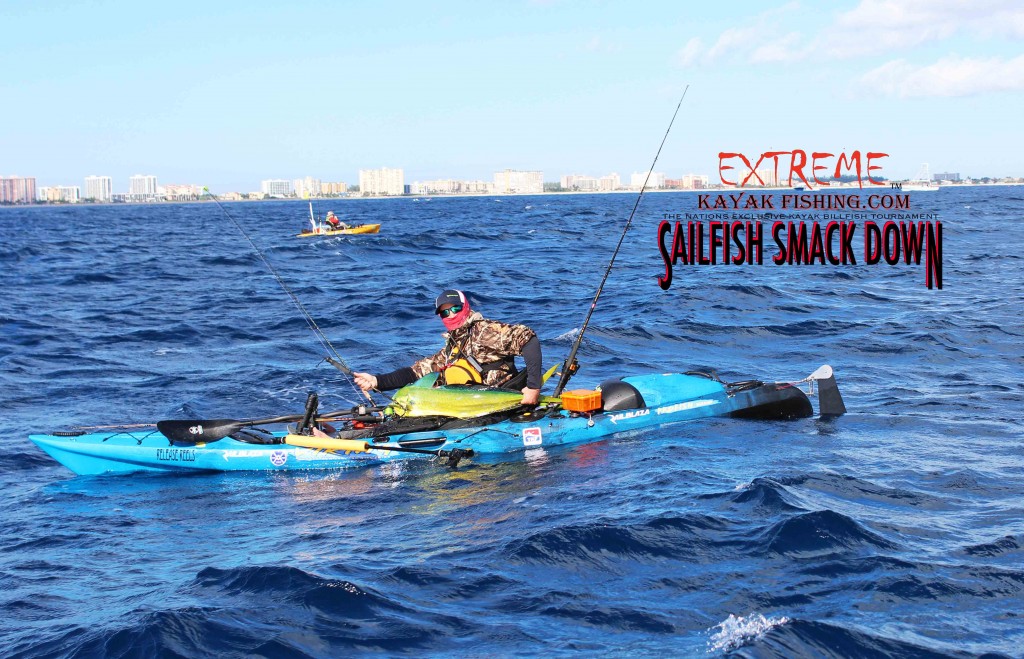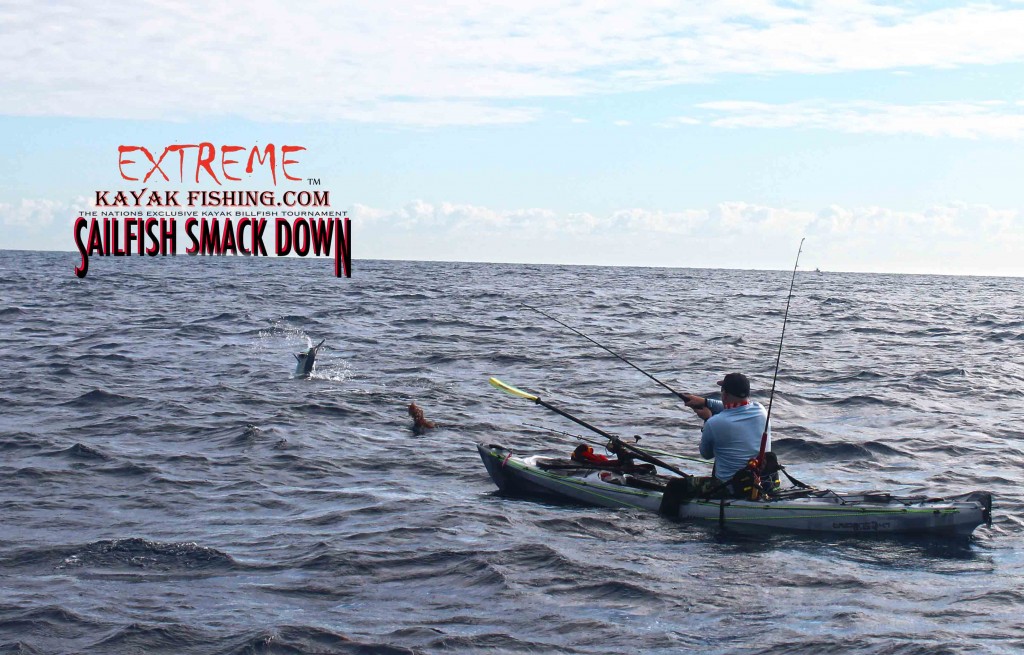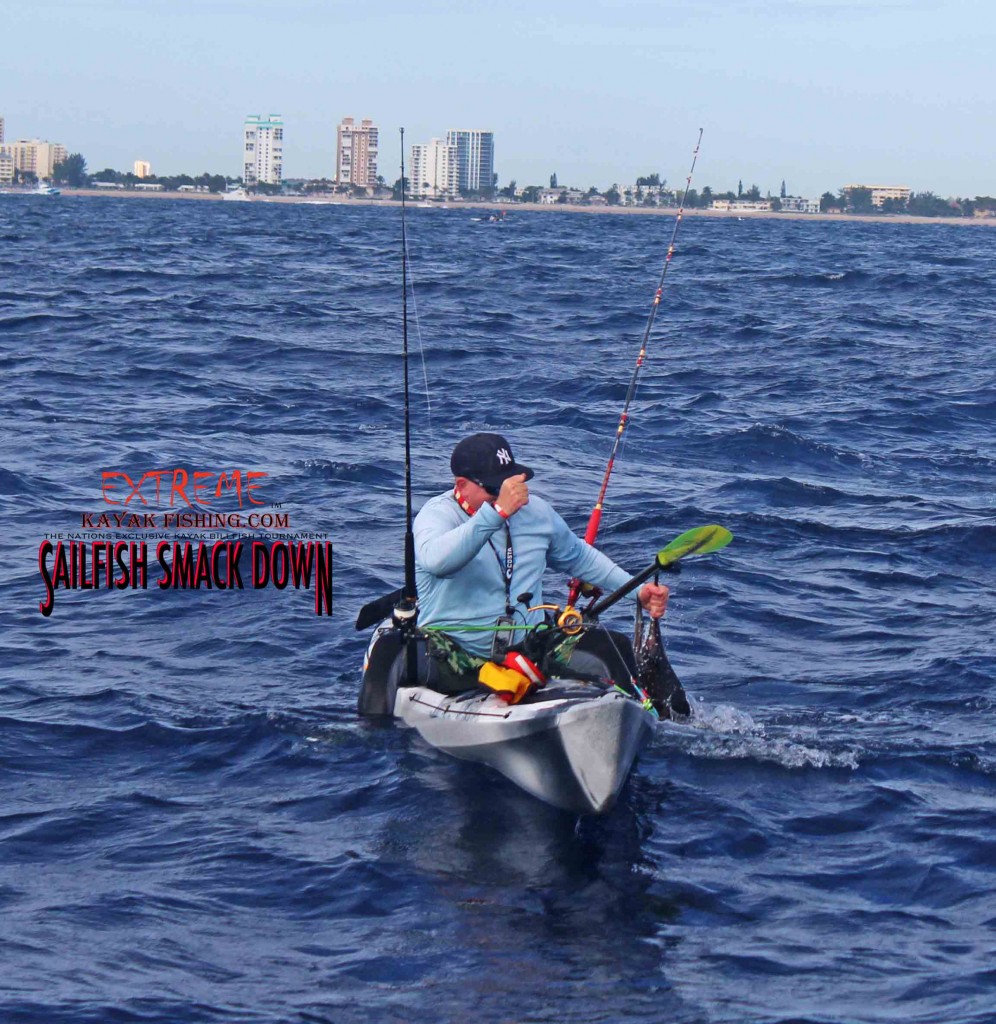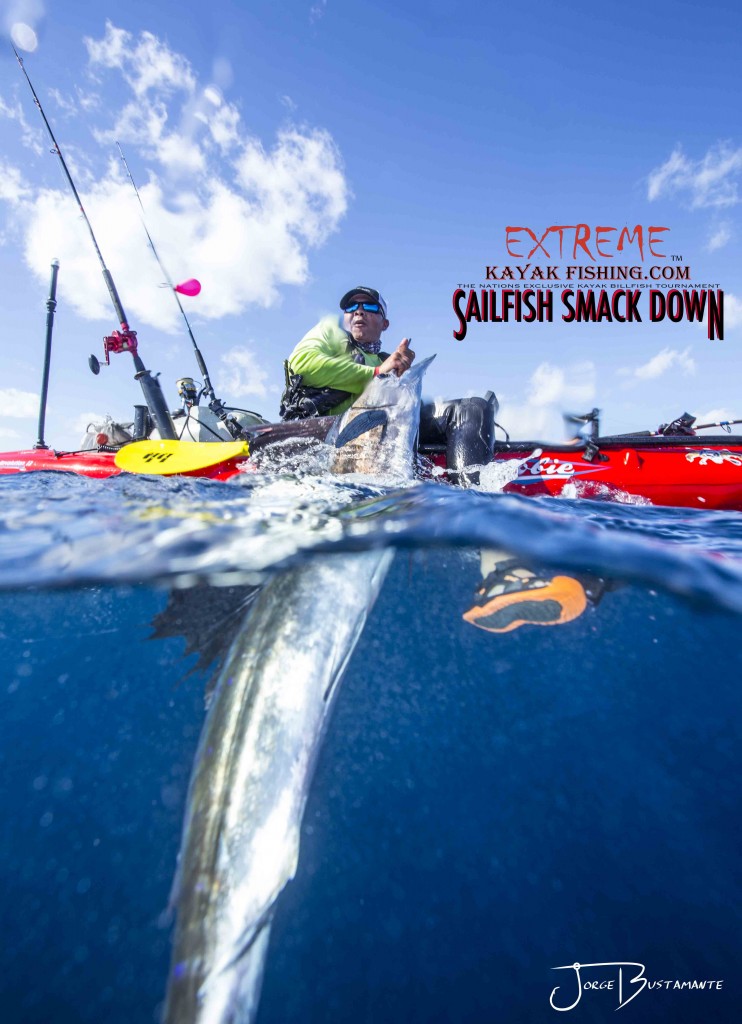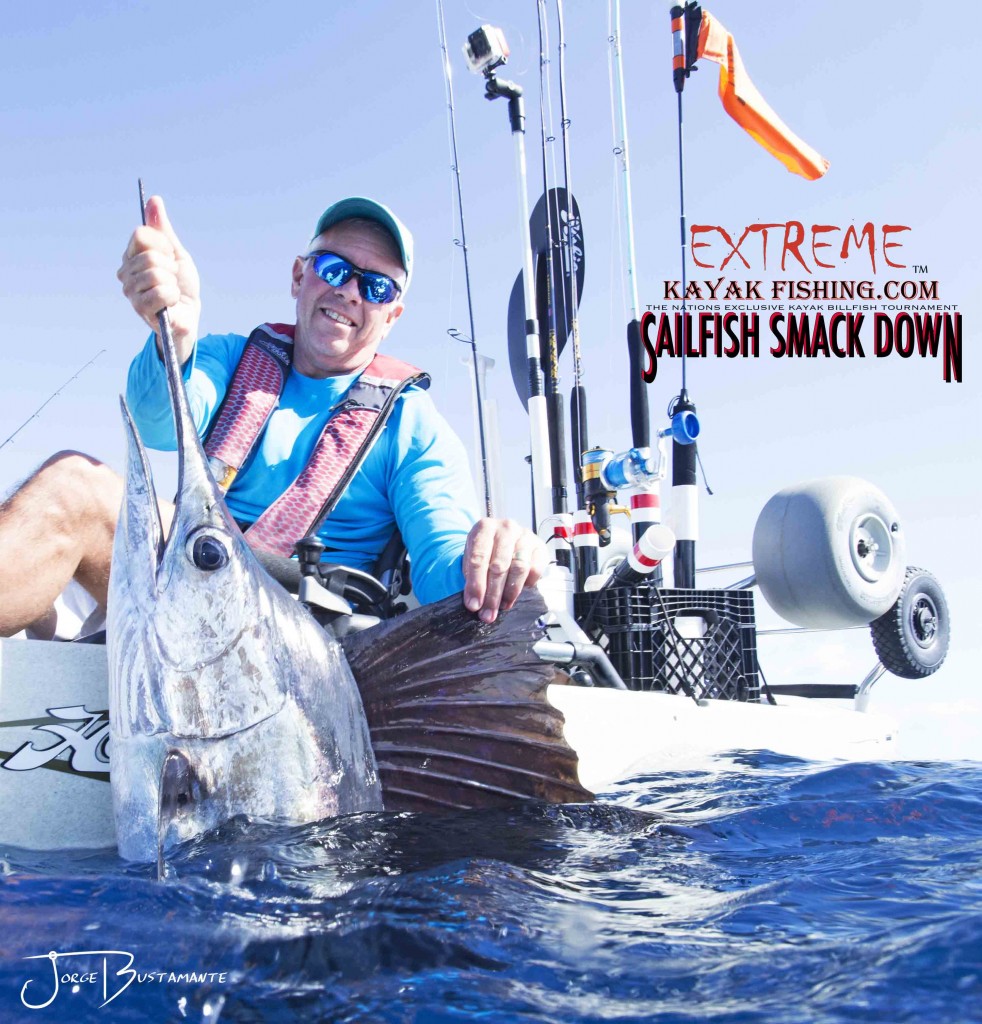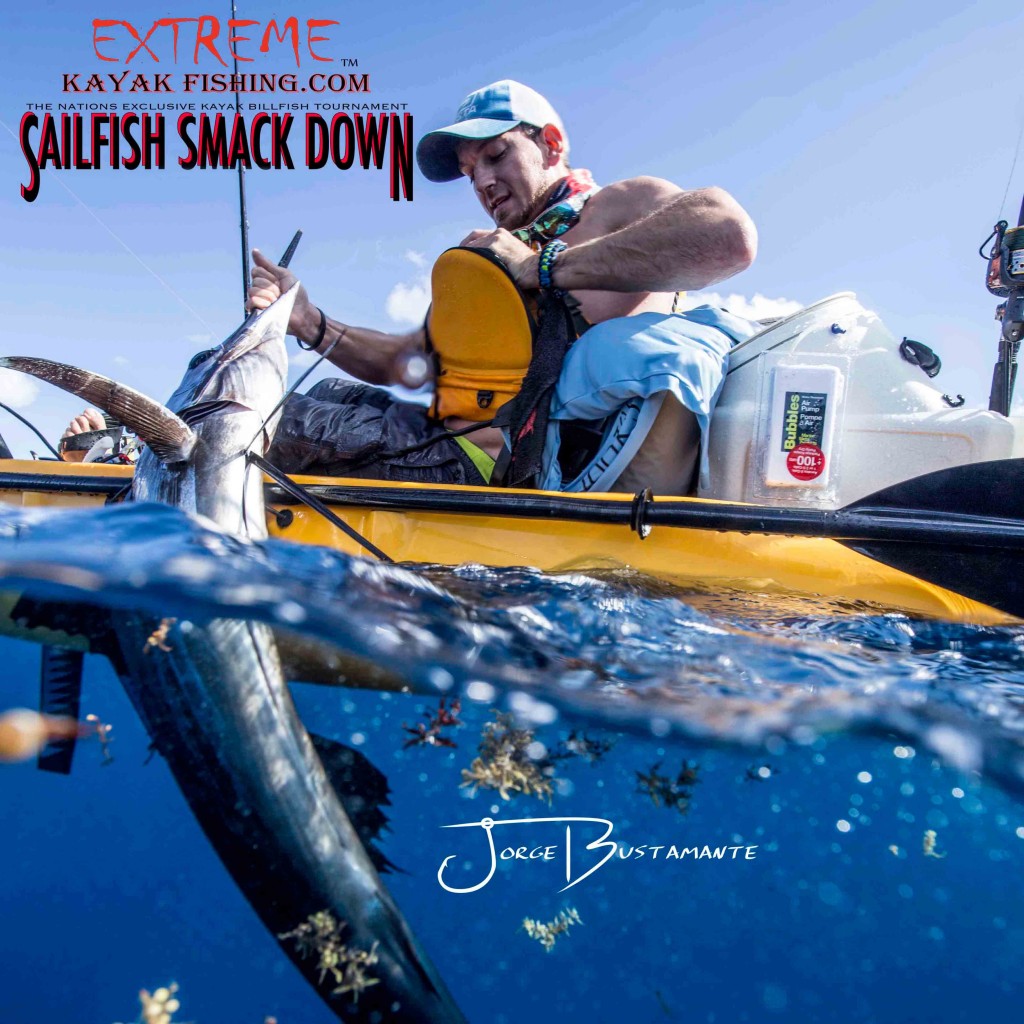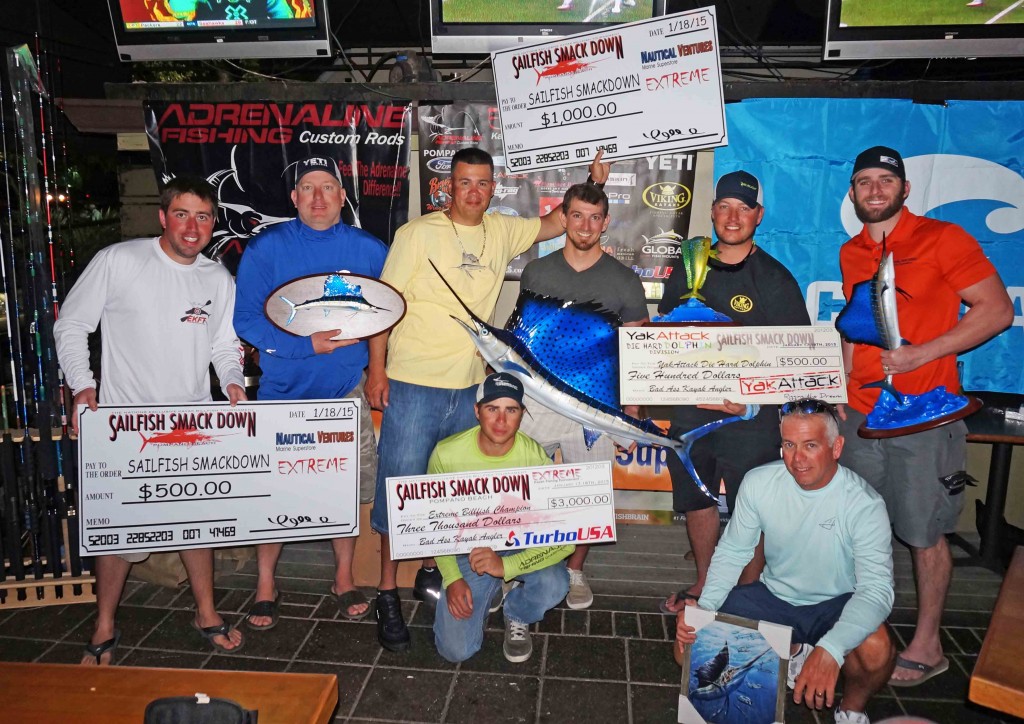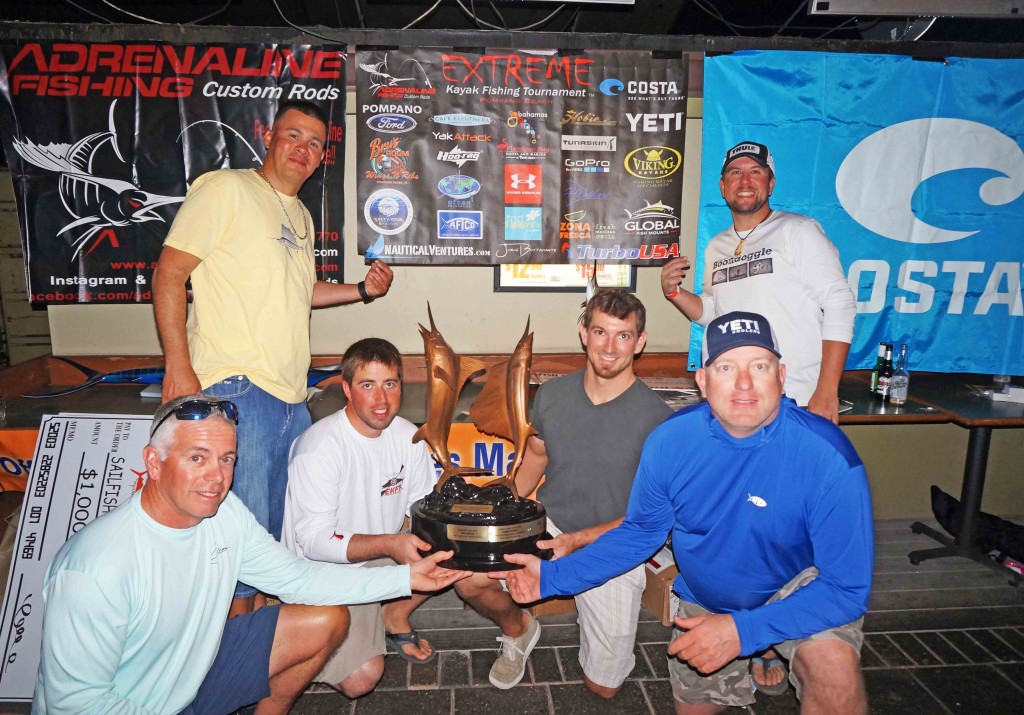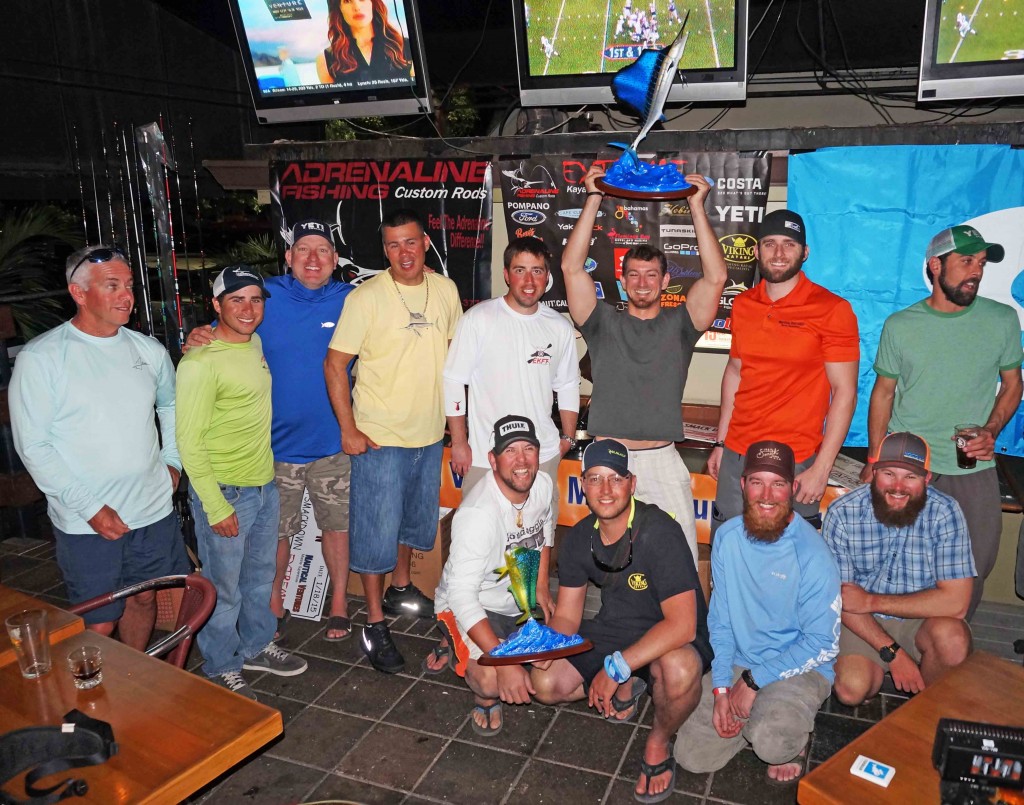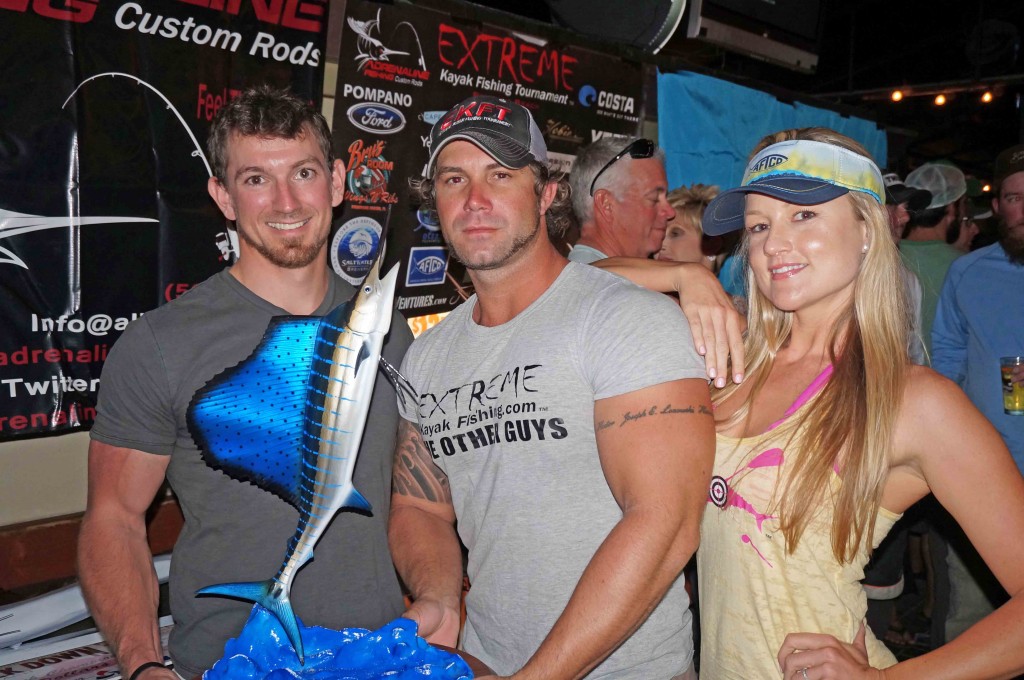 Dolphin, Extreme Kayak Fishing, fish, Fishing, Florida, Kayak Fishing, Sailfish, Sailfish Smack Down, Tournament
---
---