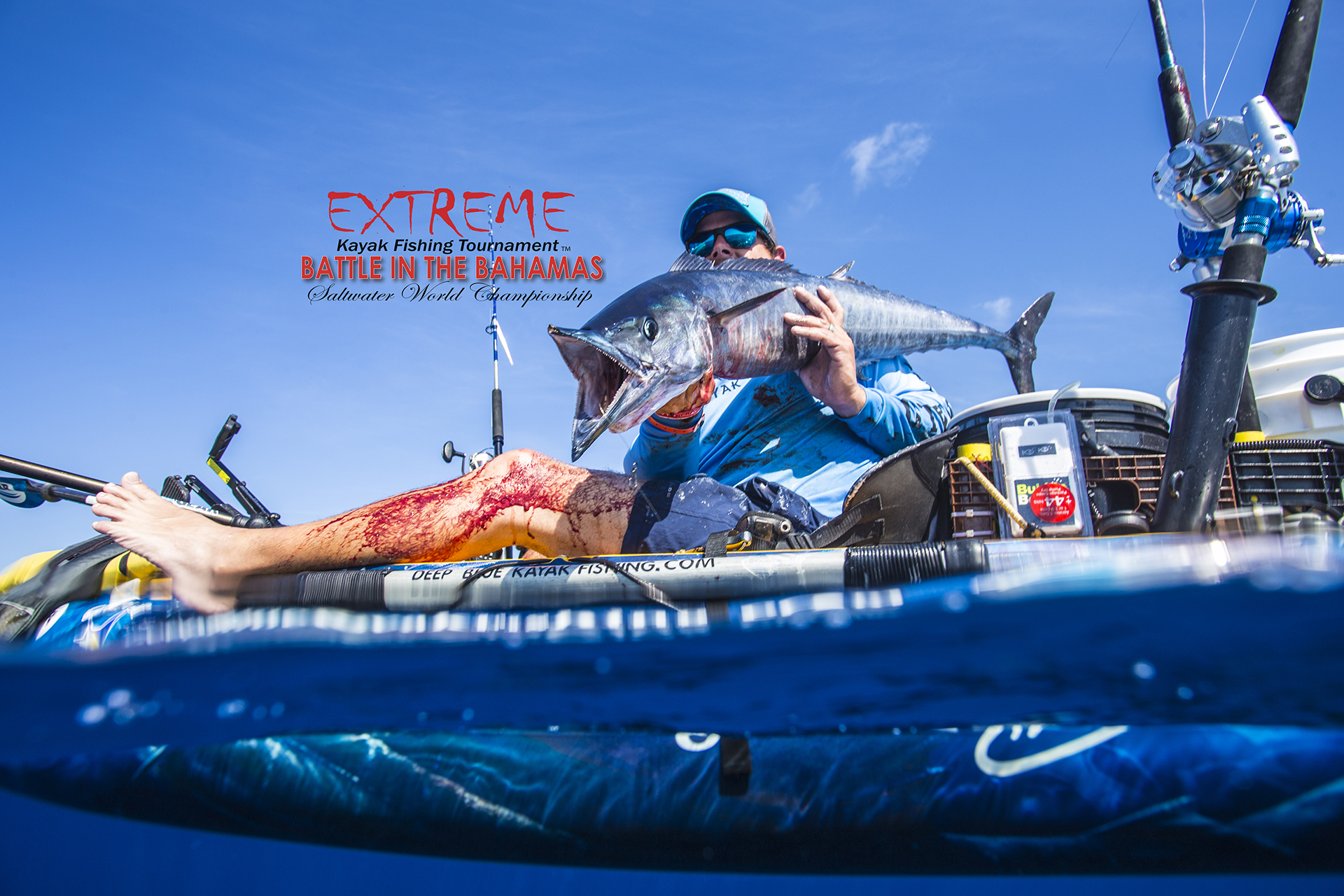 Anglers from China, Canada, and all over the states came together to fish last week in the Extreme Kayak Fishing Battle in the Bahamas 2015. With live bait being hard to come by, the 60 anglers had to resort to old tactics from when Extreme Kayak Fishing first began…catching your own bait and using anything they can find to win the $10,000!
Extreme Kayak Fishing Tournament records were broken with Brian Nelli's 13.9lb Mutton Snapper being the largest in Extremes history. Another big mutton weighed in by Rob Rodriguez hitting the scales at 12.1lbs. Extreme also had its largest Dolphin (Mahi-Mahi) caught in the series with a whopping weight of 29.3lbs by Adam Fisk. There were also multiple Wahoo's, Blackfin Tuna, Grouper, and Kingfish caught in this international event.
Brian Nelli once again showed that he rules the Bahamas with a total weight of 43.2lbs. He won a beautiful custom Marlin Fish Mount Trophy from Global Fish Mounts, $10,000.00 from Turbo USA and FishBrain, an all-expense paid trip to China to compete in the China Open, and his second Extreme Champion Ring as well as an Adrenaline Fishing Custom Extreme Rod.
Eric McDonald takes 2nd place winning a fat check of $3,500.00 from Turbo USA, Costa Glasses & a beautiful custom Wahoo trophy made by Global Fish Mounts. His total weight was 36 lbs.
Dyllan Swervice grabs 3rd place with his massive king weighing in at 30.6lbs taking home a new 2015 Hobie Outback from one of Extremes main sponsors Nautical Ventures, Costa Glasses & a trophy from Global Fish Mounts.
Adam Fisk wins 4th place catching the biggest Dolphin in Extremes history which weighed in at 29.3lbs. He won $500.00 from Turbo USA, Costa Glasses and a custom Dolphin trophy made by Global Fish Mounts.
Shawn Fields takes 5th place and was happy to receive a brand new pair of Costa Glasses. Nick Dimov won the $500.00 YakAttack grouper division & a custom grouper trophy. Rob Rodriguez nabs the $500.00 Raging Tunaskin Division making him $500 richer. Jon Venarchick takes home $350 winning the Dolphin Calcutta & a custom Dolphin mount. Austen Collins won Trash Can Slam and received Costa Glasses & the popular trash Mount Trophy.
This was truly a tournament to remember for all that were involved …now stay tuned for the highly anticipated Summer SLAM series kicking off June 27th, 2015. Check out extremekayakfishing.com for more information. A special thanks to the sponsors for making it all possible:
Turbo Usa
Tunaskin
Nautical Ventures
Aftco
Adrenaline Fishing Custom Rods
Yeti Coolers
Costa Del Mar
Pompano Ford
Fishbrain
Under Armour
Flamingo Bay Resort And Marina
Yackattack
Cape Eulethera Hotel And Resort
Viking Kkayaks
Global Fish Mounts
Sands Beer
Bahamas Tourism Board
Balearia Ferry Express
H2outdoors
Lucaya Watersports
Thanks to Extreme Kayak Fishing and Jorge Bustamante for sharing this great gallery from the tournament: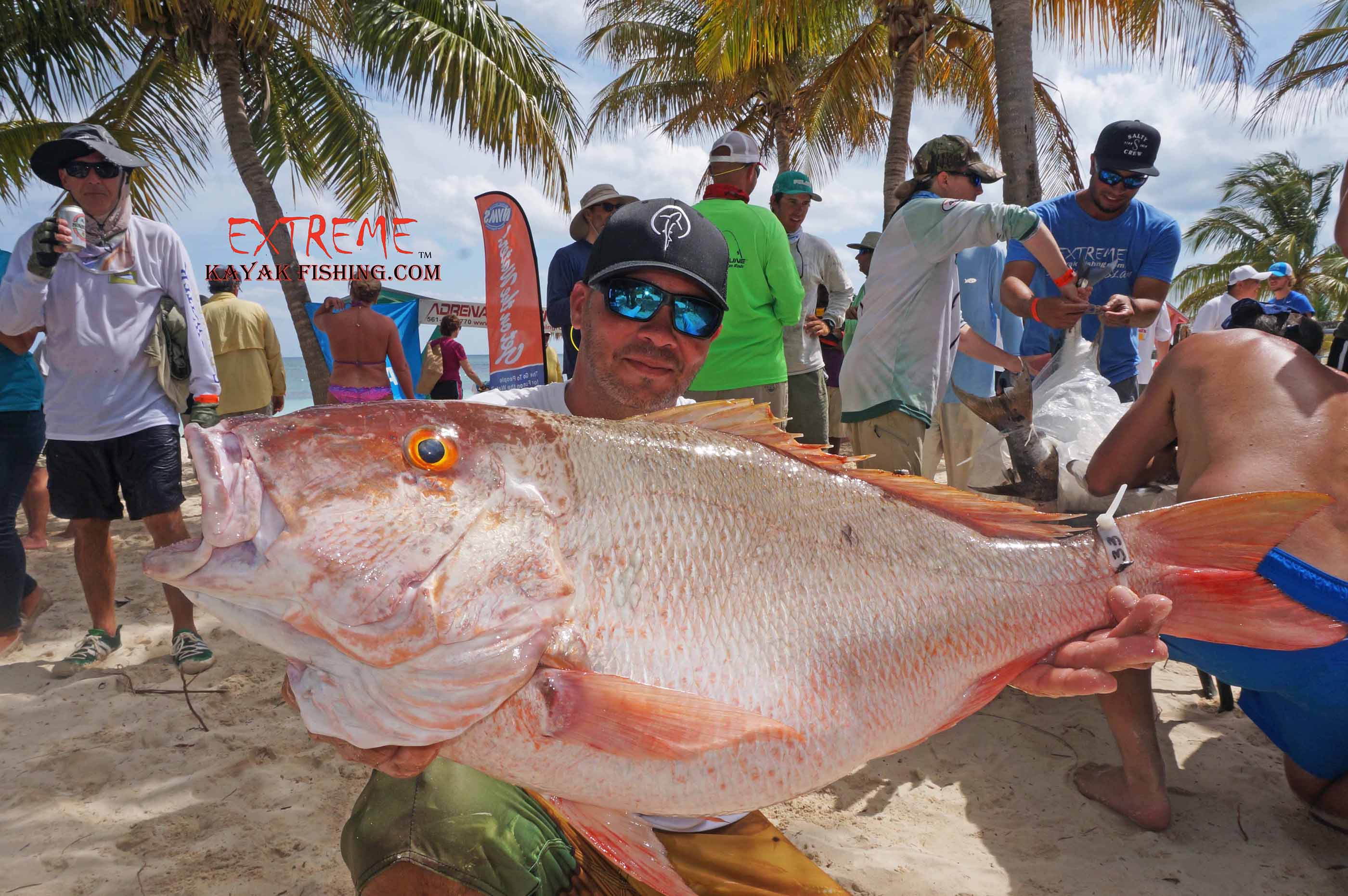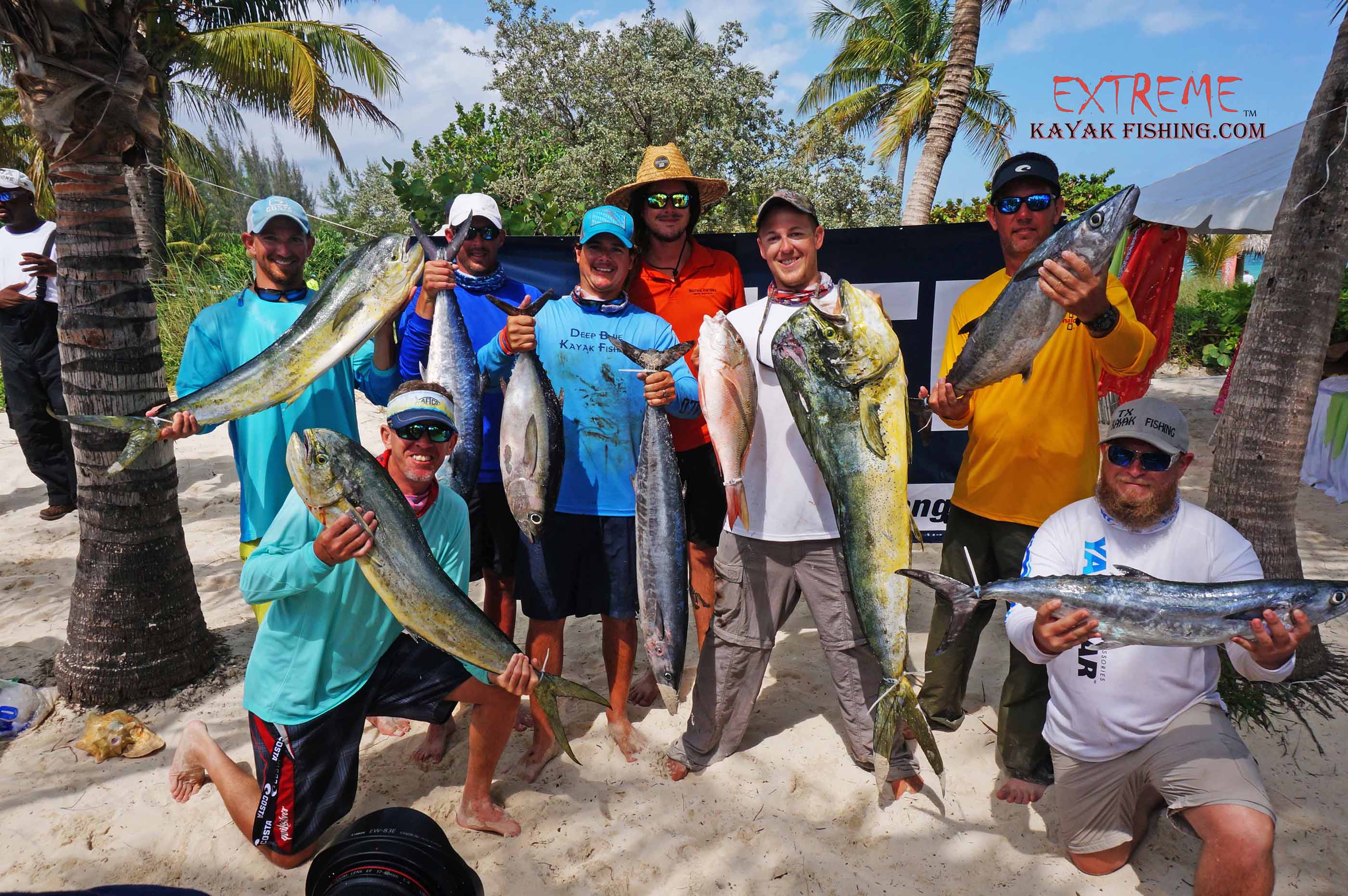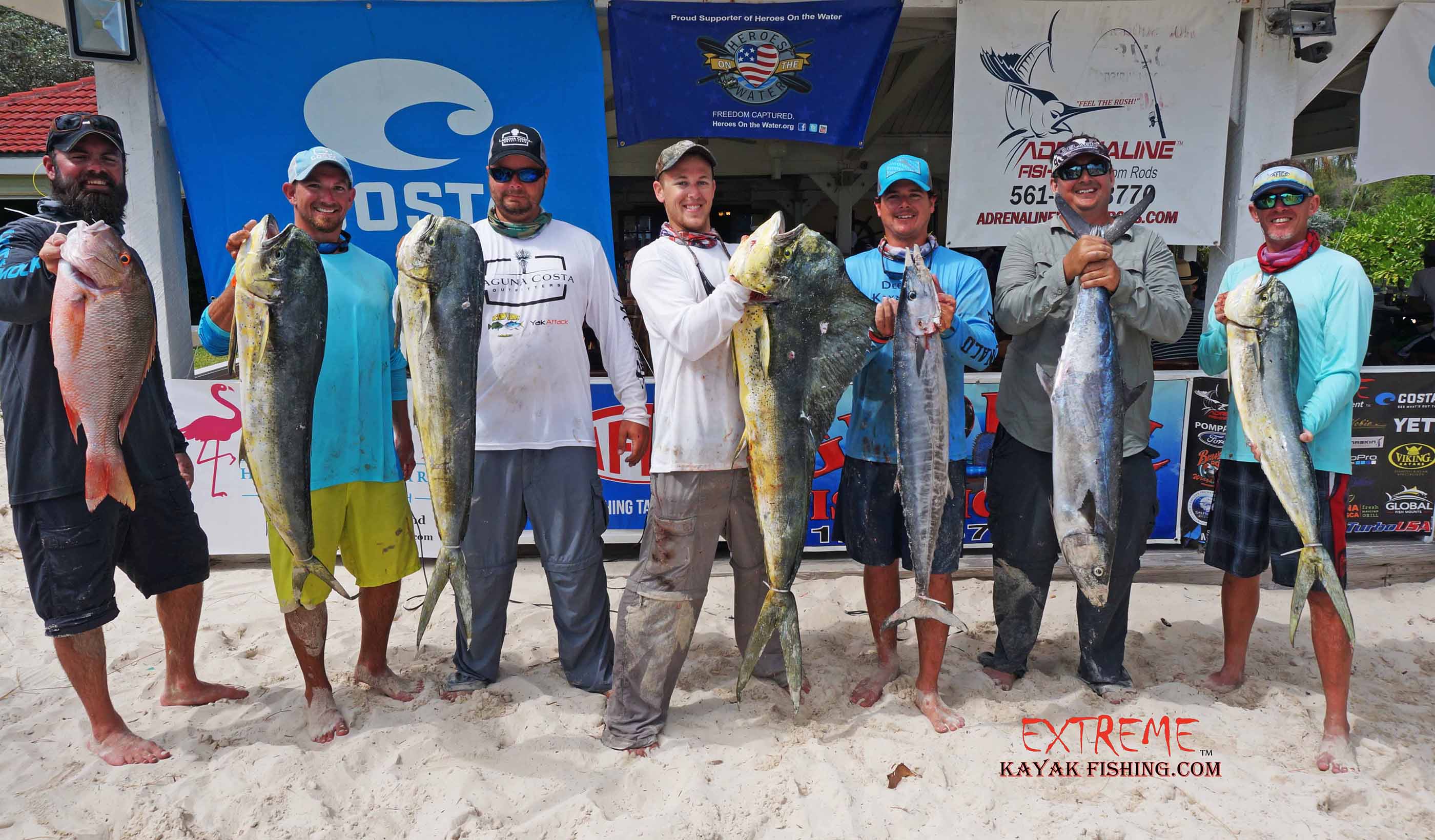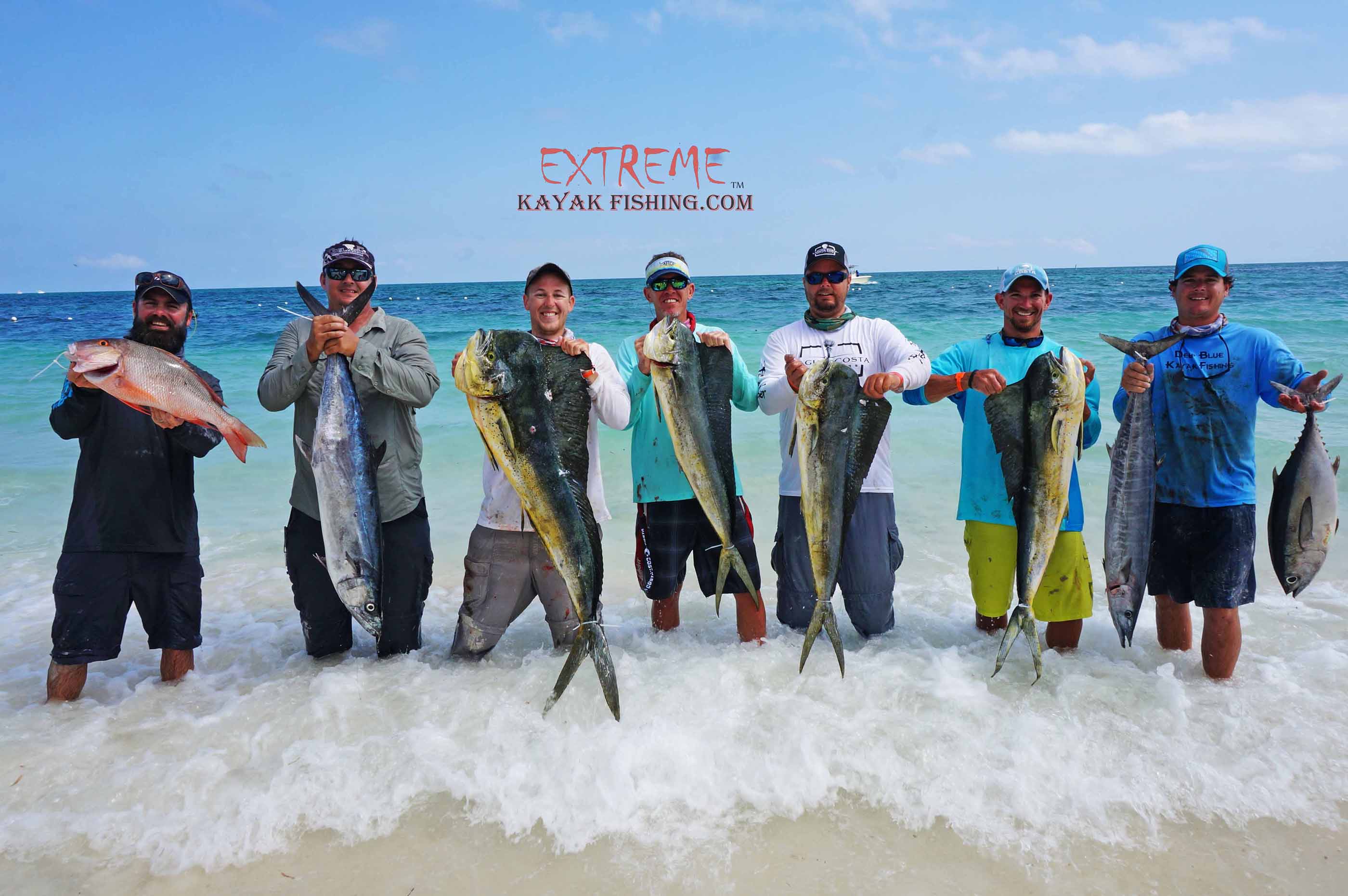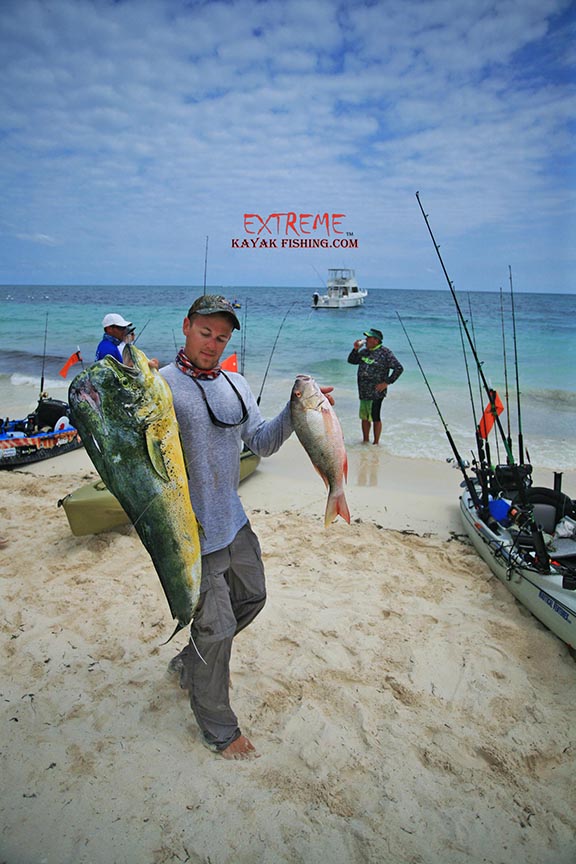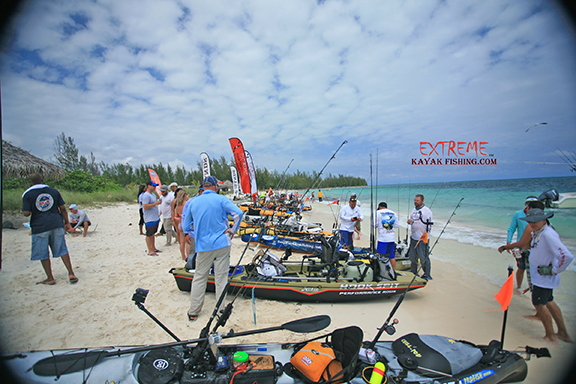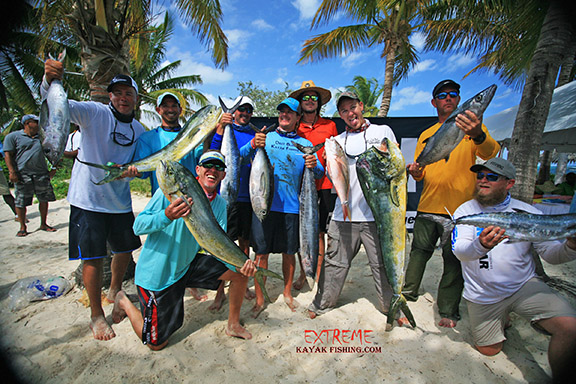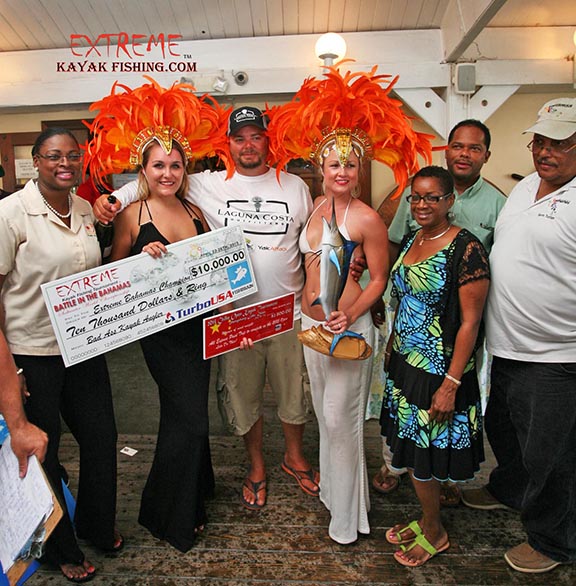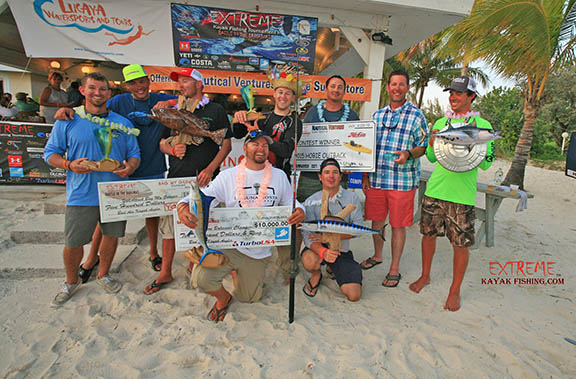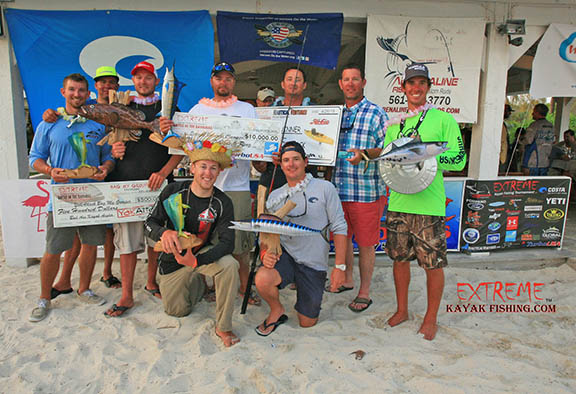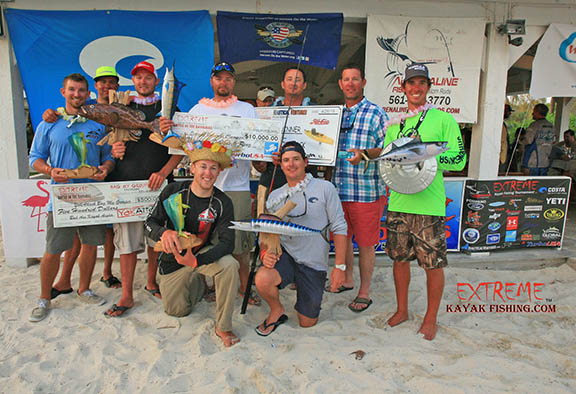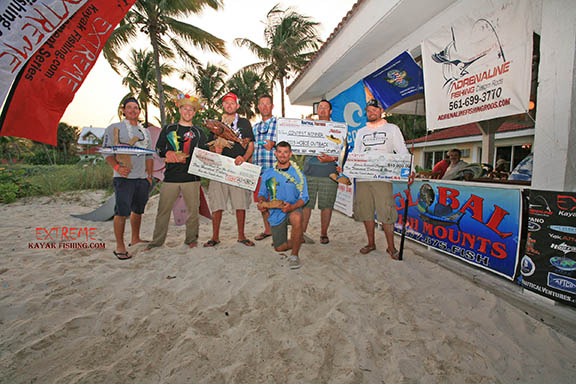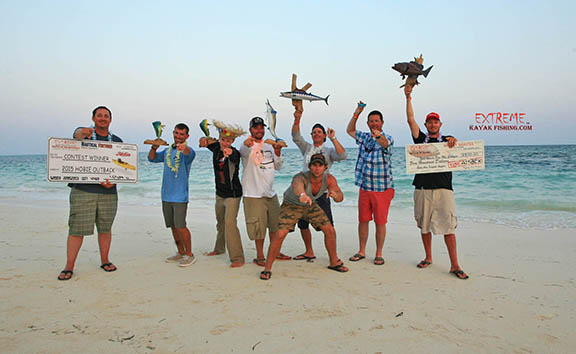 FISH ON!














Battle in the Bahamas, Extreme Kayak Fishing, fish, Fishing, Kayak Fishing
---
---